Bravus Mining & Resources
---
Bravus Mining & Resources recognises the importance of supporting jobs in regional Queensland. We have partnered with the uWorkin job portal to establish a single point of employment contact for Bravus and our suppliers and contractors to connect with workers for the Carmichael Project.
By registering, you will be automatically notified when jobs relating to our projects become available.
About Bravus Mining & Resources
---
Bravus Mining & Resources is an Australian company, operating under Australian law, paying taxes and royalties here. We are dedicated to creating jobs and opportunities for regional Queensland communities.
The construction of the Carmichael Mine and Rail Projects have already delivered more than $1.5 billion in contracts and 2,000 jobs to benefit regional Queensland. More than 9,000 indirect jobs have also been created.
We're dedicated to doing an outstanding job, for all of us. And by all of us we mean us the company, us the workforce, us the community, us the region, us the industry and us the country.
The Carmichael Project
---
The Carmichael Mine is under construction in central Queensland's Galilee Basin. Construction began in June 2019 after all final approvals were received. Construction and operation of the mine will comply with the comprehensive regulatory conditions set by the Australian and Queensland Governments.
The Carmichael Mine is located in the North Galilee Basin, more than 300 kilometres from the Queensland coastline and approximately 160 kilometres north-west of Clermont in regional Queensland.
Once construction is complete, the Carmichael Mine will be one of 125 coal mines in Australia. The mine will produce 10 million tonnes of coal per annum. The mine is comparable in capacity to existing mines in New South Wales' Hunter Valley and Queensland's Bowen Basin.
The Carmichael Mine will generate billions of dollars for government in its first 30 years of operation by contributing to taxes and royalties paid by us, our employees and suppliers. This money will help to build new schools, hospitals and roads for Queensland.
We are building the 200km narrow-gauge Carmichael Rail project to connect the Carmichael Mine to the North Queensland Export Terminal via existing rail infrastructure.
This allows Bravus to export quality Queensland coal faster, to meet the global demand.
Australian companies Martinus and BMD are completing the civil construction works on the rail line with girders and concrete culverts being produced locally in central Queensland.
---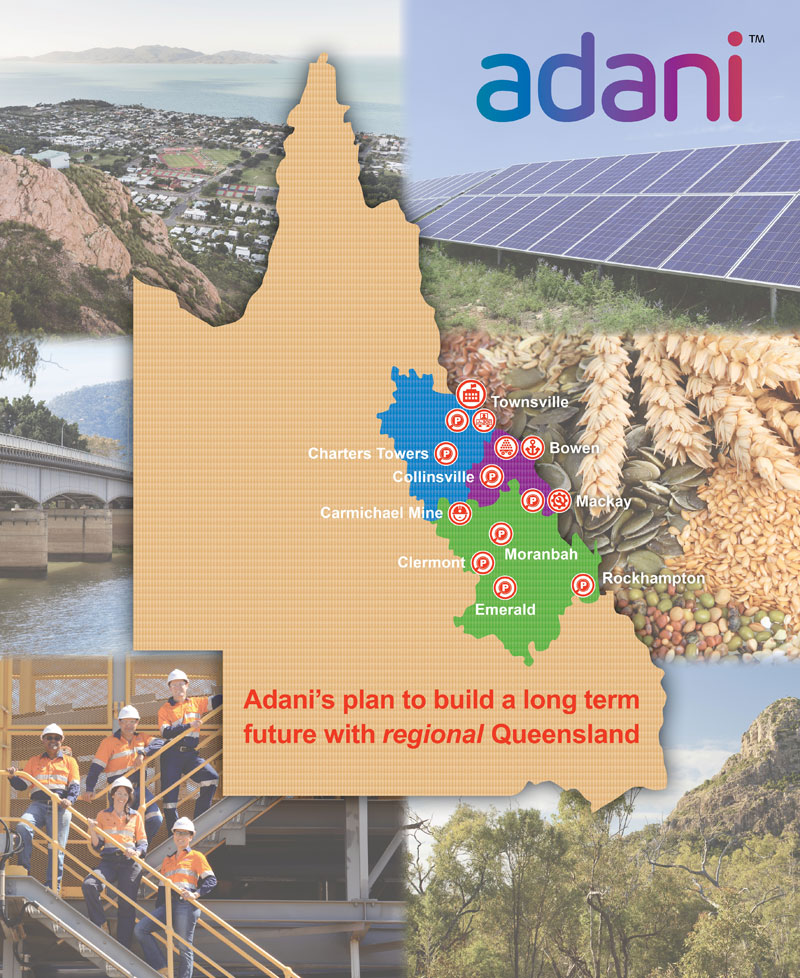 ×