ADANI AUSTRALIA
---
Adani Australia recognises the importance of supporting jobs in regional Queensland. We have partnered with the uWorkin job portal to establish a single point of employment contact for Adani and our suppliers and contractors to connect with workers for the Carmichael Project.
This will now be the official gateway for the various job opportunities that become available within the entire Adani Australia supply chain.
By registering, you will be automatically notified when jobs relating to our projects become available.
ABOUT ADANI
---
The Adani Group is one of India's leading business houses, with revenue of approximately $9.4 billion for the 2013-14 financial year. Adani is a globally integrated infrastructure player with businesses spanning coal trading, coal mining, oil and gas exploration, ports, multi-modal logistics, power generation and transmission, as well as gas distribution.
Adani entered the Australian market in 2010, with the intent to open Queensland's Galilee Basin, unlocking the coal resources within. A unique aspect of the mine's development is the 'pit-to-plug' strategy, insulating the coal from fluctuations in the global market, as well as capitalising on Adani's infrastructure strengths and capabilities to build a multi-user rail line to the site.
The Carmichael mine, rail and port project has since been a vehicle to invest billions of dollars, both in the project and Queensland's economy. With success comes responsibility, so we take care to reinvest in protecting and developing the communities that we operate within.
THE CARMICHAEL PROJECT
---
The Carmichael coal mine and rail project includes building Australia's largest thermal coal mine in the north Galilee Basin (approximately 160km north-west of Clermont in Central Queensland), which will be linked by a new 388 km standard gauge rail line to Abbot Point Port near Bowen.
The Carmichael project will be built on the world's largest single coal tenement, with the capacity to produce up to 60Mtpa at full production. The project's benefits will be felt locally, regionally and across Queensland, providing much needed job opportunities and generating around $22 billion in mining taxes and royalties in just the first half of the project life. This will assist in providing much needed public funding to help deliver schools, hospitals, roads and other services throughout the economy.
Over its 60-year life, the Project's major infrastructure will not only support Adani's operations, but also has the potential to assist the development of other proposed mines in the Galilee Basin.
---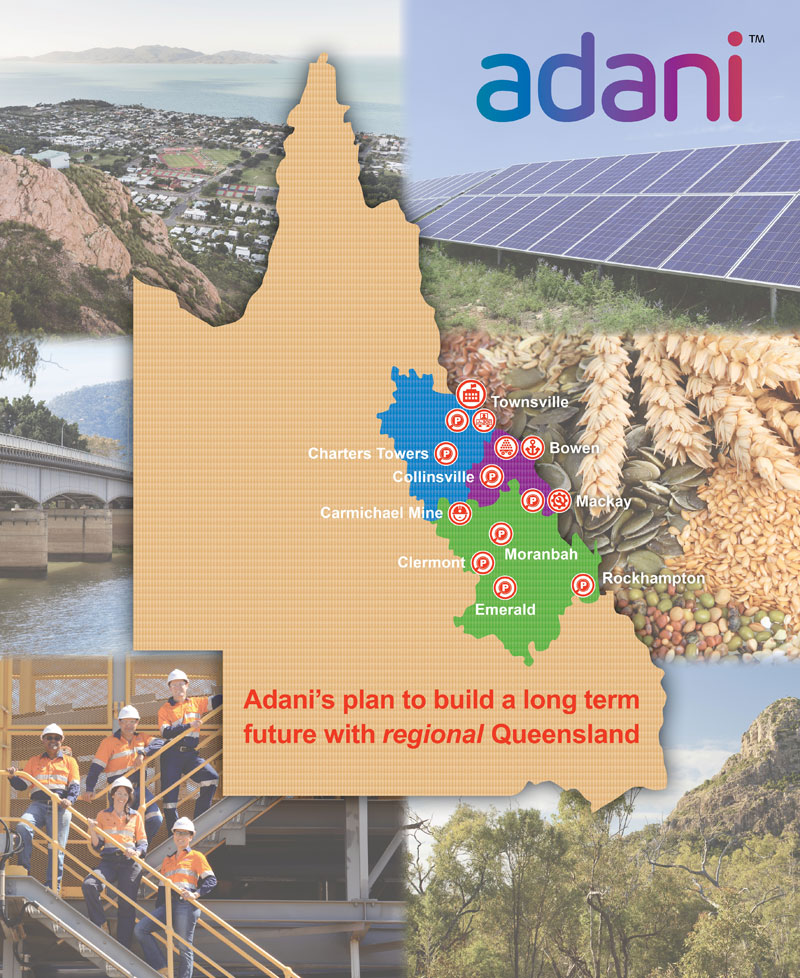 ×